Barry
Edgy anti-prestige television will take a hit when season 4 of HBO's "Barry" signs off with its final episode on May 28. The series launched in 2018. When the pandemic hit, there was a more than two-year gap between seasons 2 and 3. But "Barry" didn't miss a beat, netting Emmy nominations and boosting the standing of certain cast members like Anthony Carrigan, who plays NoHo Hank.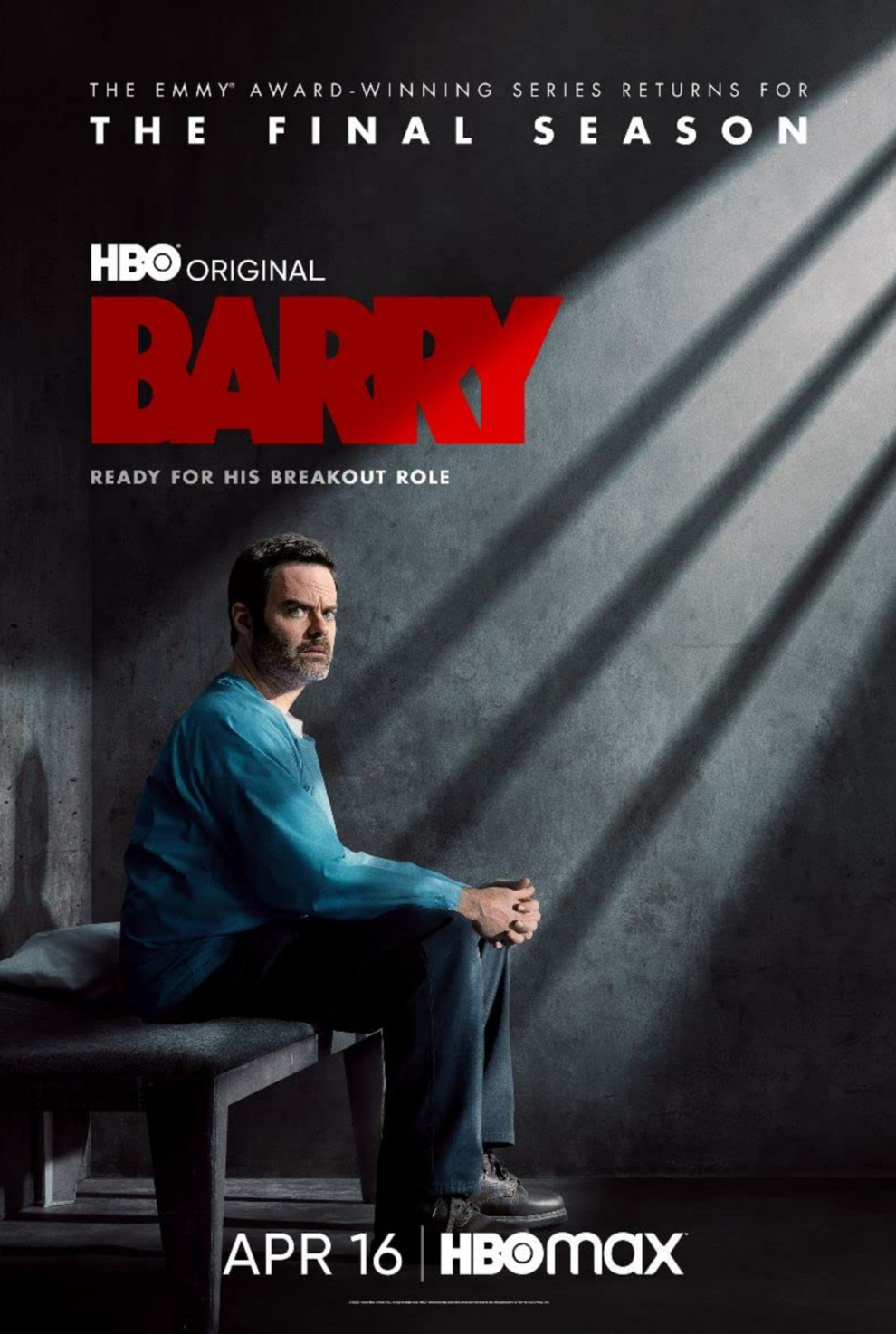 "Barry" is a darkly comedic drama about a hapless hitman named Barry Berkman (Bill Hader) who desperately wants out of the business. His depressive discontent leads him to an acting class in Los Angeles led by disgraced actor Gene Cousineau (a career-defining turn by Henry Winkler). Once in the class, Barry discovers a love for acting. But the murder game is hard to leave behind.
After walking a knife's edge in the first three seasons, Barry finds himself in custody, accused of murder. His longtime handler Monroe Fuches (a perfect Stephen Root) is also housed there, as federal authorities hope to extract information from them about other criminals, including Chechen mobster NoHo Hank.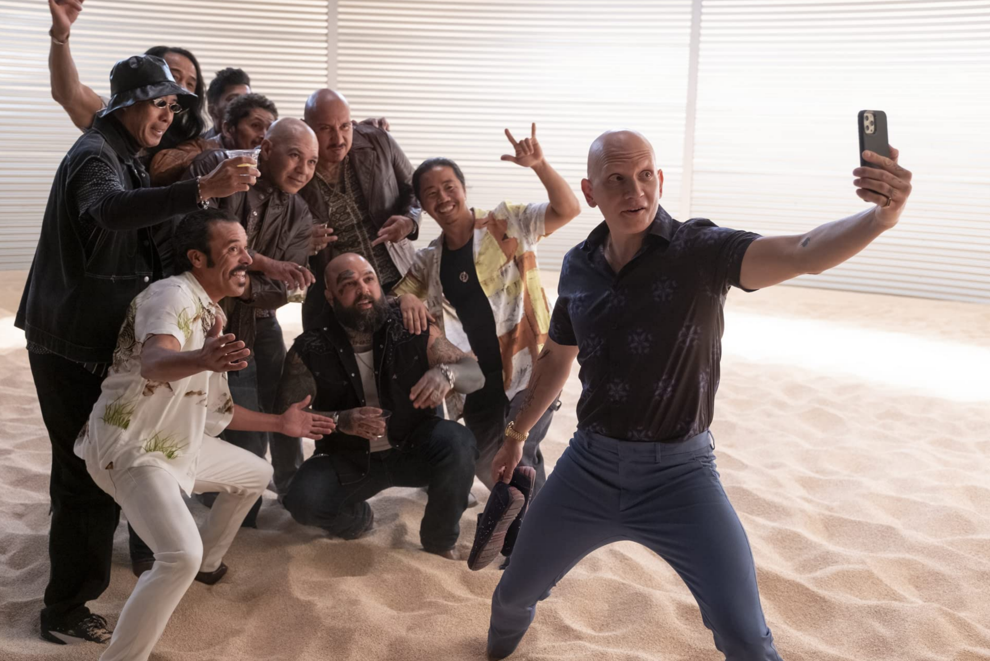 Meanwhile, Barry's actress girlfriend Sally Reed (an excellent Sarah Goldberg) is finding it hard to pick up the pieces after her season three meltdown was captured on social media. She's now a canceled pariah. Unable to find work, she drifts back to the utterly damaged Cousineau, who tells her that teaching is her only option. Of course, in a way, Reed's following in his wounded footsteps. Hollywood is a brutal place, but everyone loves a comeback story.
Through the first four episodes of the final season, "Barry" has found its footing by playing the inside and outside narratives. Barry and Fuches are incarcerated, leading to a surreal, contained prison story. And outside, we follow Hank and his boyfriend Cristobal (Michael Irby) as they try to make a life for themselves away from crime. Needless to say, nothing goes as planned.
"Barry" is excellent television as long as you are hip to the vibe it's kicking out. At times, it is unbearably dark and amoral. Barry is disturbed and suffering from childhood and battlefield trauma. In previous seasons, we've seen him in flashbacks as a soldier; this season, we get a little of his upbringing.
But all the main characters in the series are broken in their own peculiar way. This brokenness makes them relate to one another while positioning them to take advantage of known weaknesses. The abusive emotional slurry that follows is sometimes so off-putting that viewers may be tempted to turn it off.
Still, watching people break bad and succeed where others utterly fail is the kind of blood sport that's impossible not to be drawn to. "Barry" is a long-form train derailment captured most elegantly. And I'm rubbernecking.
Mrs. Davis
With a monthly cost of $4.99 for the ad-supported tier, Peacock is one of the best streaming platform bargains. Aside from NBC television content, the original programming has helped give this lesser streamer added value.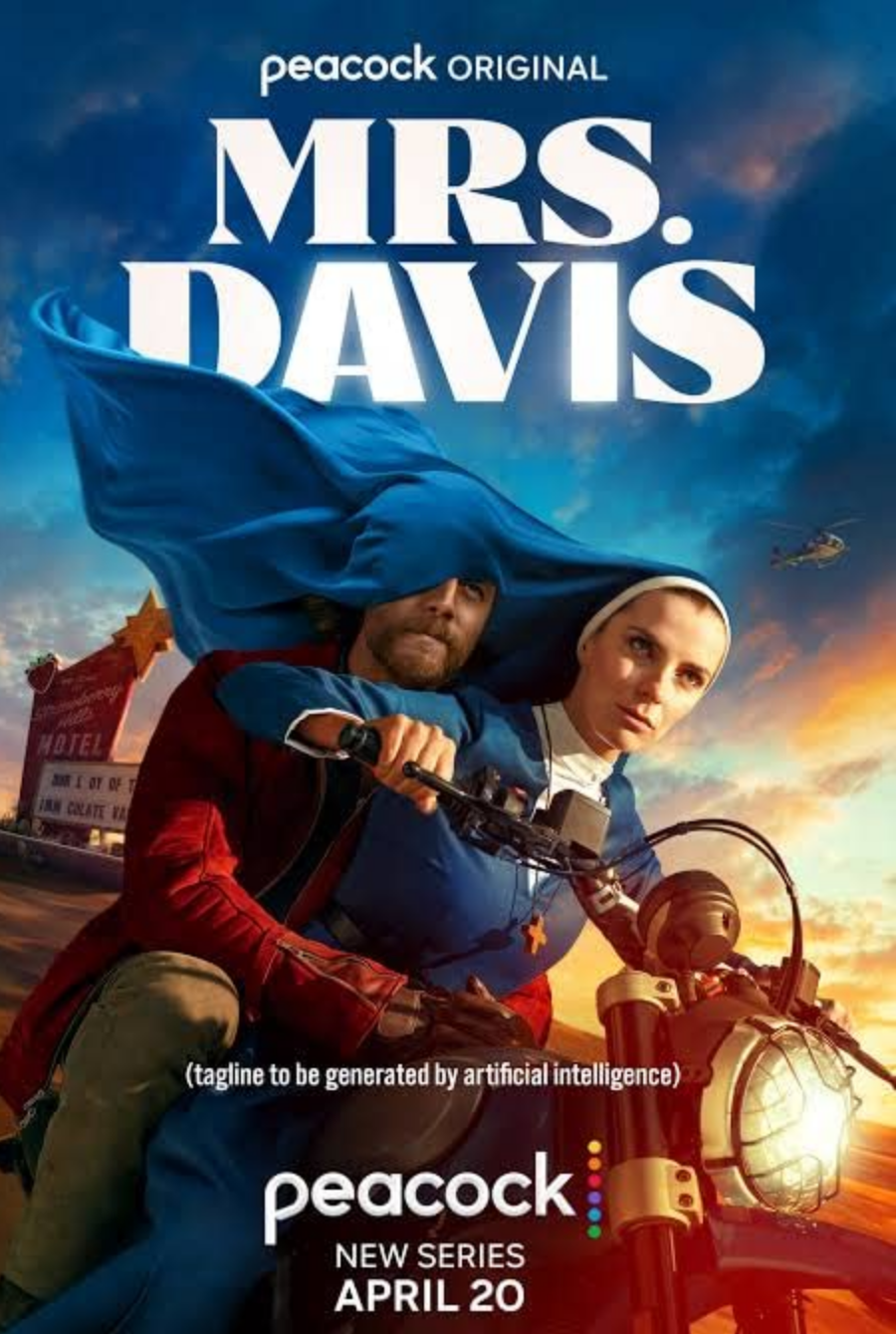 The throwback mystery series "Poker Face" was a surprising delight. For those viewers who drop into platforms for a one-series run, that show easily justified the $4.99 outlay. And if you've not checked out "Poker Face," which I've reviewed previously, now might be a good time to dive into Peacock to watch that series and the newly released show "Mrs. Davis."
In "Davis," "The Hunt" and "GLOW" star Betty Gilpin plays Sister Simone. Simone is her new name, taken when she decided to enter a convent and pledge herself to Jesus. Christian viewers may be uncomfortable with how her transition from loyal wife to nun is handled. But I'd argue that "Mrs. Davis" might be the most overly religious mainstream series since Roma Downey played an angel on, yes, "Touched by an Angel."
The central conflict concerns an artificial intelligence that has permeated everyone's lives. Dubbed "Mrs. Davis," the AI talks to people via a tiny earbud. Whispering essential knowledge into the ears of human beings, Mrs. Davis regularly trades favors with the planet's inhabitants. But not everyone is happy with this digital overlord's existence.
Sister Simone blames Mrs. Davis for the death of her magician father, Monty (a fun David Arquette), and she's bound and determined to rid the world of the AI. But Simone's mother, Celeste (an iron-willed Elizabeth Marvel), refuses to acknowledge her husband's death and is in constant conflict with her daughter.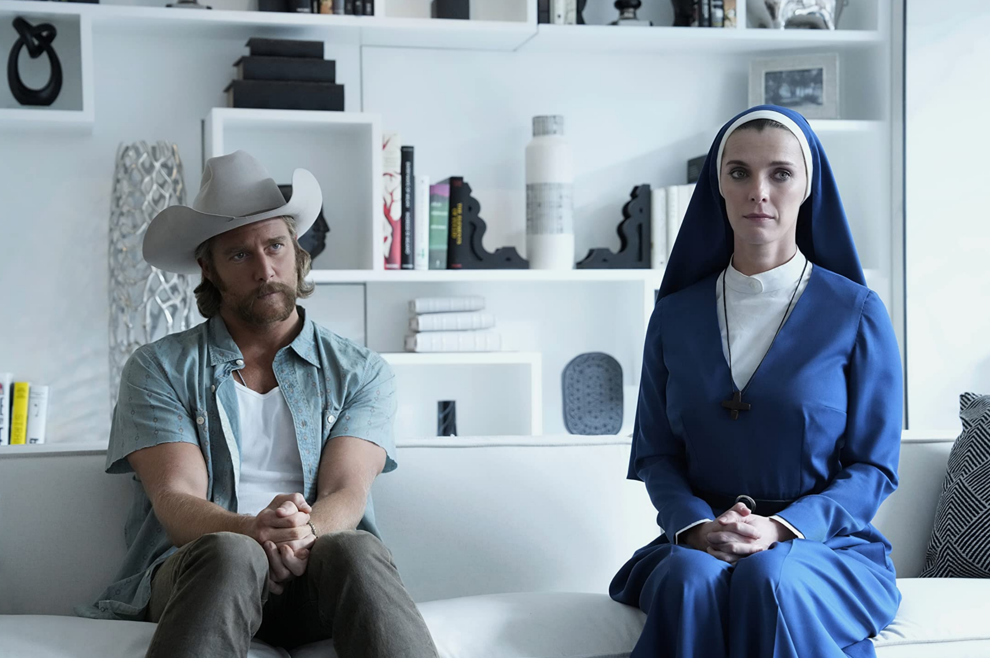 To add additional frustration, Simone's earthy husband, Wiley (Jake McDorman), has formed a shadowy organization to fight against Mrs. Davis. While Simone takes her sacred vows seriously, there's an ongoing sexual tension hanging awkwardly between them.
Did I mention that Simone must find the Holy Grail to destroy the AI? Yes, Simone is tackling Indiana Jones territory as she embarks on an epic quest.
"Mrs. Davis" is a goofy, at times, uneven mix of mainstream sitcom gags, intriguing drama, topical science fiction, and a dash of religion. I was surprised by how quickly I embraced Simone's bizarre relationship with a character named Jay (Andy McQueen), who is a stand-in for Jesus. The Christian allegory unfolding is undeniable, if also irreverent and possibly approaching heretical.
Undoubtedly, some groups will denounce "Mrs. Davis" as heresy. Still, I'd argue that anything that gets viewers thinking about spirituality, even within Christian ideology, couldn't be all bad. And "Mrs. Davis" is an intoxicating mashup of ideas that's far from bad television.