It made calls and had an address book and calendar.
It sent emails using hard clicky actual buttons.
It had a crude web browser on its teeny tiny monochrome screen. You could message others that also had one.
It had epic battery life.
It fit in the palm of your hand, and without a case, it could nearly survive being thrown against the wall. Every business person had to have one.
And it was, dramatic pause, from Canada!
In the early 2000s, before the iPhone, the corporate world saw the future, and it was Canadian. Research in Motion, a fledgling technology company located in Waterloo, Ontario, struck gold with their groundbreaking BlackBerry mobile device. A new market was created, and the phone was dubbed the "CrackBerry," as people became addicted to a computer in their pocket.
I had one and can still remember the satisfying click of its thumb keyboard below its gray or green scale screen. But today, that monstrously popular device is all but forgotten. How did a company rise so high, so fast? And how did it fall?
In "BlackBerry," Canadian Director Matt Johnson tackles the complex history of Research in Motion (RIM). His movie is an adaptation of the bestselling book "Losing the Signal: The Untold Story Behind the Extraordinary Rise and Spectacular Fall of BlackBerry." Starting with that ungainly title, I'm sure there are laughs in that corporate biography. But Johnson and his co-writer Matthew Miller (see 2016's "Operation Avalanche") saw biting humor in the story.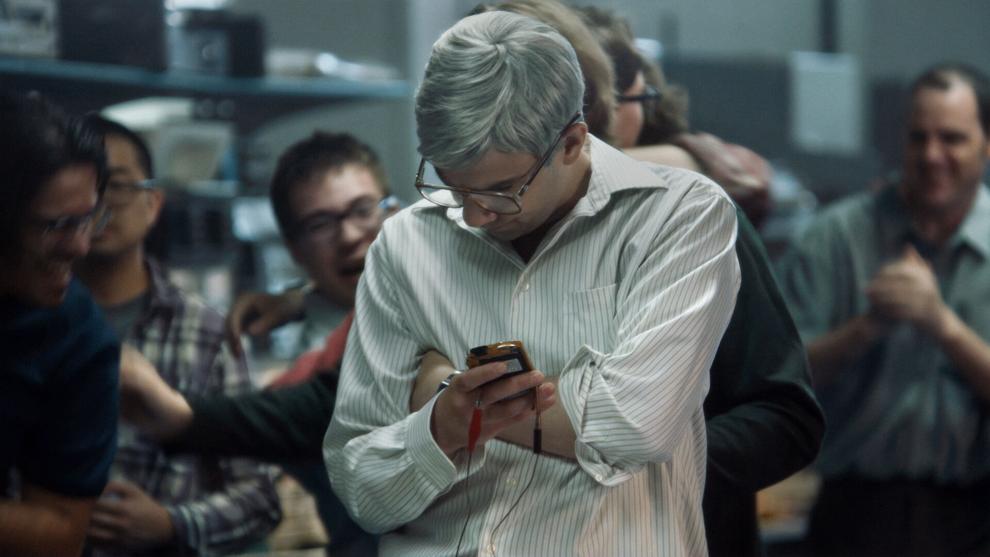 While Johnson's film focuses plenty on the device itself, it also follows the destructive relationship between timid, genius engineer Mike Lazaridis (a very good Jay Baruchel) and the ruthless and unscrupulous Jim Balsillie (Glenn Howerton), the CEO of the company that Lazaridis created.
The film opens with Lazaridis and his partner and best friend Douglas Fregin (played by the director Johnson) failing in an awkward pitch to investors. Lazaridis and Fregin's idea was to merge the computer and the phone. But the unfortunate two aren't the only ones having a bad day. Cut-throat businessman Jim Balsillie has been given his pink slip, and he's heard the duo's pitch, which is rough, but might be his ticket.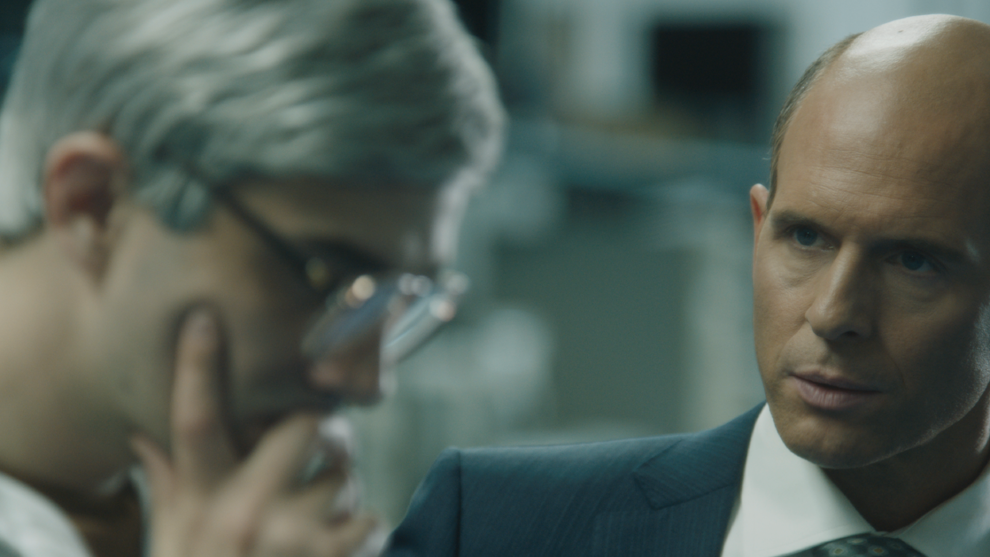 You gotta hand it to Balsillie because we learn that he invests his own money in RIM, and his maverick, take-charge arrogance was just the right attitude that the then-small company was sorely lacking. But there was a dark side to the man, and "BlackBerry" shows how easy it was to break the rules.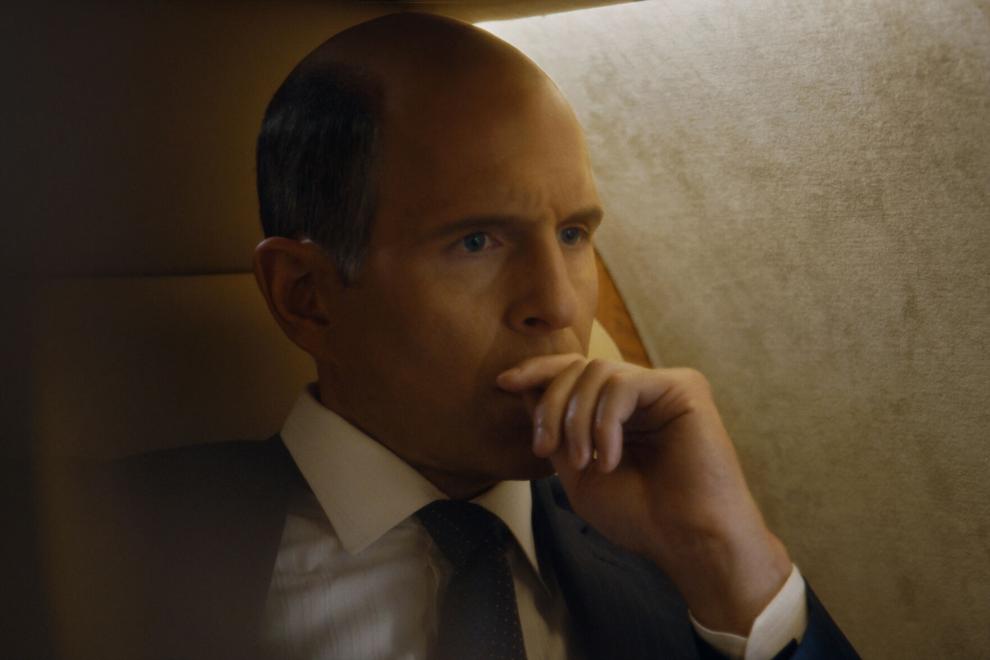 As Balsillie, Howerton disappears into the character. The "It's Always Sunny in Philadelphia" and "A.P. Bio" star sports a horseshoe haircut and exudes the no-nonsense style of a captain of industry. By contrast, Baruchel plays Lazaridis at a completely different speed. But as the relationship unfolds, Baruchel demonstrates range as Lazaridis emerges from his nerdy shell.
Other good turns include amusing appearances by well-known Canadian actors Michael Ironside and Saul Rubinek. It was great to see Ironside (famous for playing 1990s tough guys in hits like "Starship Troopers" and "Total Recall") in a sizable role that got his derisive special attention.
"BlackBerry" is shot in a loose documentary style by cinematographer Jared Raab. The naturalistic moving camera always seems to be peering or leering at its subjects. And the colors of the movie evoke a sickly fluorescent greenish tint. These choices give the viewer an instant sense of time and place.
The film's first act is much more entertaining than the acts that follow. With other corporate biopics currently in release (see Ben Affleck's excellent "Air" and Apple's zippy "Tetris"), "BlackBerry" could get lost in the shuffle. But the movie is arguably the least of the three; however, the performances are strong, with Howerton chewing scenery and Baruchel showing us emotional growth.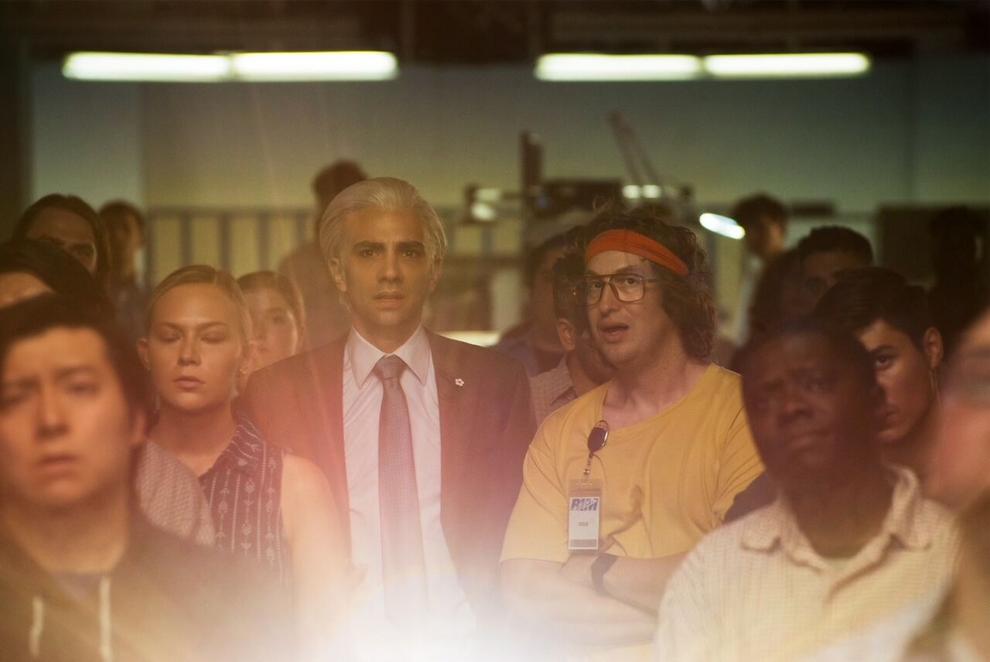 I'm sure that former BlackBerry users like me will be keen on learning what happened to the company. I experienced a rush of nostalgia due to the serviceable showing of that recent era. After all, no other piece of technology better defines the early 2000s in the time before the iPhone. And for the quality of reminiscence alone, "BlackBerry" is a fascinating technological time capsule.